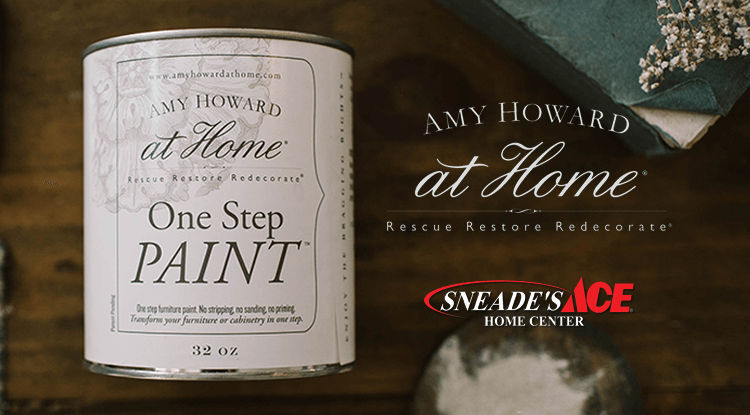 Amy Howard is a Memphis treasure on a mission to bring artistic passion & education to everyone around her. Her knowledge of old world art combined with a deep appreciation for fine furnishings is what has always set her brand apart. Amy invokes those around her to open their eyes, see that every piece of furniture in your life can have a story of its own.
Click Here to View Amy Howard How To Videos.
One Step Paint
Yes, it's that easy!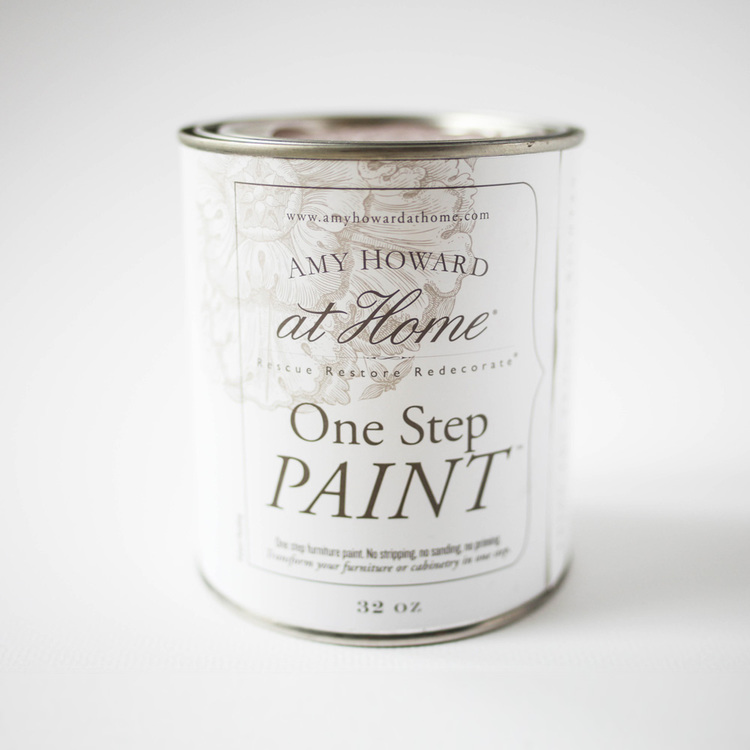 One step furniture paint. No stripping, no sanding, no priming. Transform your furniture or cabinetry in one step. Amy Howard At Home® One Step Paint™ is a water based paint that adheres to most any surface. No stripping, sanding or priming. Paint directly on old wood finishes, concrete, iron, stone, formica, etc. It dries to the flat chalky finish that we covet on antique pieces at the Paris Flea Market or our favorite boutique antique shops.
High Performance Furniture Lacquer
Spray-on Wonder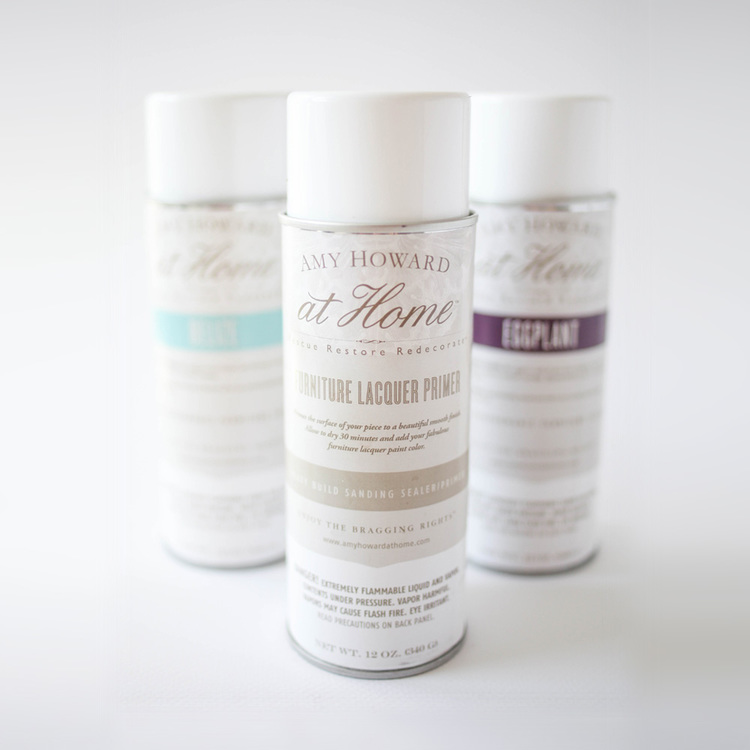 Amy's High Performance Furniture Lacquer is without question the most enviable revamp product on the market today. Ever wish for the thick, rich, high-gloss finish of actual lacquer on a piece of furniture, frame, or home decor items? Well, now all you have to do is spray it on, and a pale, washy, faded piece is transformed into an edgy, chic high-fashion statement piece set in lacquer.
This spray-on wonder is an exclusive product to Amy Howard and is not available anywhere else. It can change the life of any furniture piece like no other product can.
Size: 12 oz  |  Material: Paint
Cracked Patina
Aged to Perfection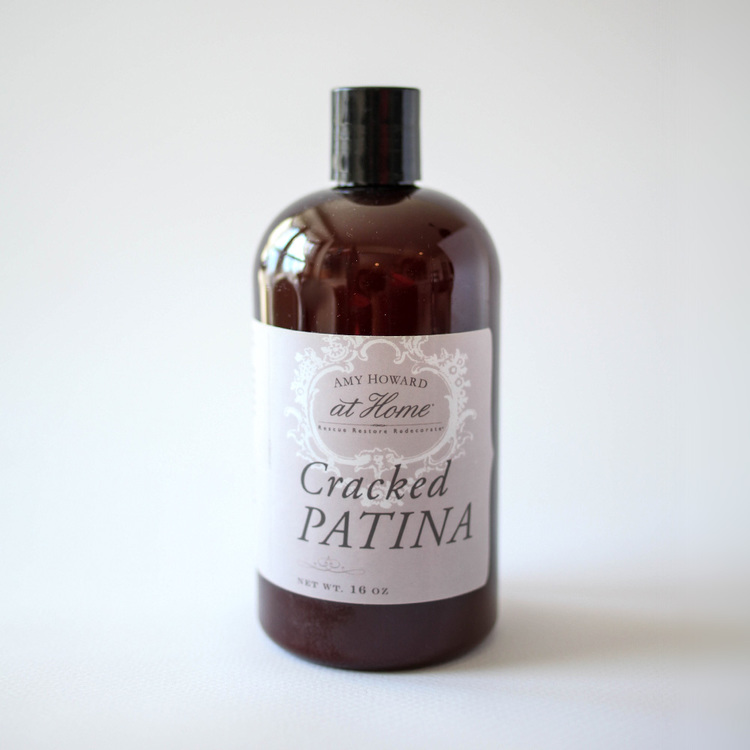 We always love the look of really grody and pulled finishes on antique pieces. We love knowing that there have been multiple applications of paint and colors over a period of time and that the years of layering of colors and wear have allowed the finish and cracking to take place.
This is why we created a Cracked Patina finish that can be used on any color of Amy Howard at Home™ One Step Paint. You can use your imagination and layer colors and pulled finish with this wonderful product!
Size: 16 oz  |  Material: Liquid
Clear Wax
Satin-Finished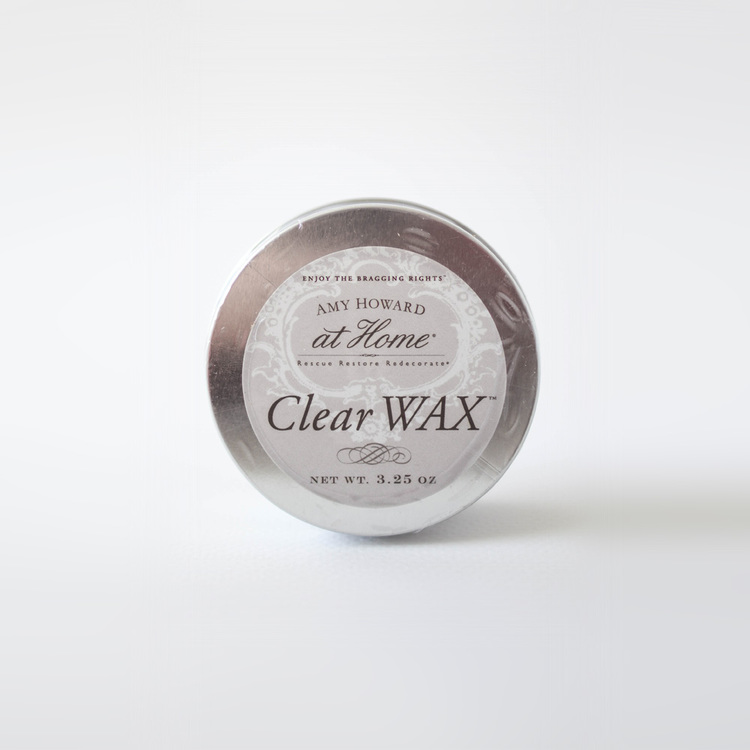 Amy Howard at Home™ Antique Waxes are used to create a soft, satin patina, not to seal a paint.
Size: 3.25 oz  |  Material: Wax