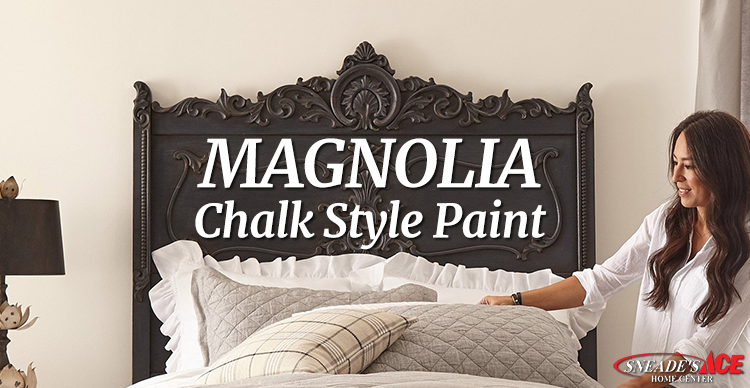 MAGNOLIA CHALK STYLE PAINT
by JOANNA GAINES
What is Chalk Style Paint? Chalk Style Paint is typically used for painting furniture of all kinds. It's opaque coverage and endless pigment make it the ideal choice for antique pieces that are in need of a fresh look. It's easy to apply to surfaces including wood, metal and concrete. Chalk style paint turns even your biggest projects into simple weekend to-dos.
Easy To Use
Watch Joanne show you how easy it is to use Magnolia Chalk Style Paint.
EVERY COLOR TELLS A STORY
Every color in the line is a glimpse into Joanna's world. Discover the inspiration with Magnolia Chalk Style Paint crafted by Joanna Gaines. Click on the image below to view 44 Timeless Colors.