MAGNOLIA PAINT
by JOANNA GAINES
Sneade's Ace Home Center is proud to introduce Magnolia Home by Joanna Gaines paint. This ultra premium interior paint line is made up of 150 timeless colors. Each individual shade was hand chosen by Joanna Gaines to help turn your design vision into a reality.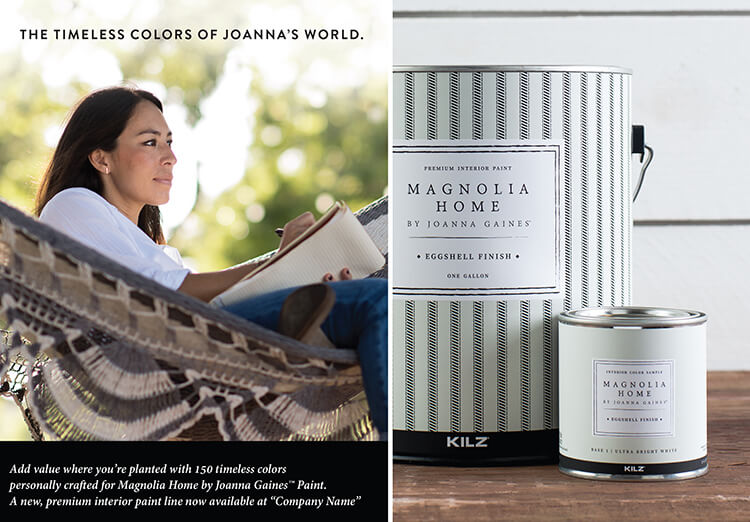 EVERY COLOR TELLS A STORY
Every color in the line is a glimpse into Joanna's world. Discover the inspirations behind the Market Collection, a distinctive palette of 25 colors personally crafted by Joanna Gaines.