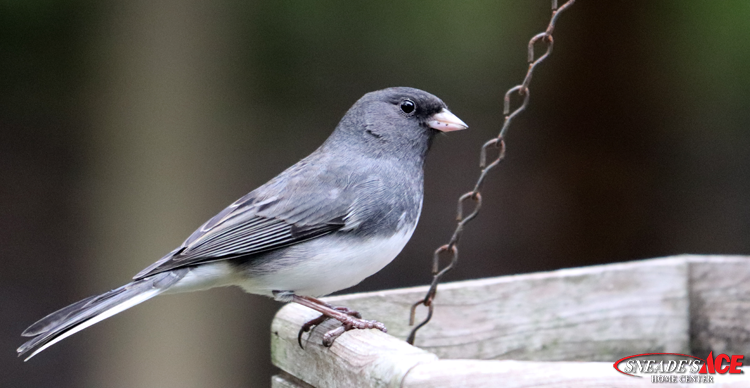 Quiz time! What do bluebirds, chickadees, titmice, wrens, and nuthatches have in common?
If you answered that these birds are all cavity-nesters, give your self a gold star!  Unlike most birds, these build their nests in old woodpecker holes, other natural tree cavities, and nest boxes (bird houses).
But are cavities, which would seem to be very secure places to nest, safer than open nest sites? Why do so relatively few species nest in cavities?  Only about 85 of 650 North American breeding birds use cavities.  Here's the hole story.
It seems obvious that-compared to an open nest-a cavity should provide better protection from the elements and predators for both the nestlings and the incubating adult.  Cavities are well protected from rain and insulated from late spring freezes and midsummer heat.  And only predators small enough to enter the hole or strong enough to tear apart the cavity pose a threat.
Does this protection mean higher nest success?  Yes.  If measured as the percentage of nests that fledge at least one young bird, nest success is much higher in cavities than in open nests.
Nesting studies have shown that 60% to 80% of cavity nests succeed, while only 20% to 40% of open nests are successful.
But if cavities are such great places to nest, why don't all birds use them? For one thing, cavities usually are in short supply.  This leads to fierce competition for cavities and lots of time and energy spent defending nest sites.  That's why it is so easy to get cavity-nesters to use next boxes placed in a suitable habitat.  You can help by putting them up in the right environment.
Also, birds require certain physical skills and behaviors to use cavities.  Cavity-nesters must have strong feet that can cling to the face of a cavity.  And they must be curious and fearless about exploring dark holes.  Open-esters do not possess these traits.
BIRD HOUSE SPECIFICAITONS FOR SPECIFIC SPECIES

NAME

SIZE   OF FLOOR

HEIGHT   OF ENTRANCE ABOVE FLOOR

DIAMETER   OF HOLE

HEIGHT   ABOVE GROUND

Chickadee

4"x4"

4"-6"

1-1/8"

6'-10'

Titmouse

4"x4"

6"-8"

1-1/4"

8'-15'

Nuthatch

4"x4"

6"-8"

1-1/4"

12'-20'

House Wren

4"x4"

4"-6"

1-1/8"

6'-10'

Carolina Wren

4"x4"

4"-6"

1-1/2"

6'-12'

Screech Owl

8"x8"

9"-12"

3"

10'-20'

Wood Duck

12"x12"

10"x18"

4"

8-20'

Purple Martin

12"x12"

1"

2-1/2"

15'-20'

Eastern Bluebird

4"x4"

6"-7"

1-1/2"

4'-6'

Woodpeckers

 

 

 

 

Flicker

7"x7"

10"-20"

2-1/2"

10'-20'

Red-Headed

6"x6"

10"-14"

2-1/4"

10'-20'

Downy

4"x4"

8"-12"

1-1/2"

10'-20'

Hairy

6"x6"

10"-14"

2-1/2"

10'-20'
Cavity-nesters also take advantage of the security that cavities provide by extending the brood rearing period.  Nestling bluebirds, chickadees, and wrens, for example, remain in the nest for 16 to 22 days.  Compare this to a nestling period of just 10 – 13 days for cardinals and robins.  The extra time in the nest permits young cavity-nesters to leave the next bigger, stronger, and more able to fly than their open-nesting counterparts. By using next boxes, you not only help cavity dwellers – you'll have a great deal of fun watching these dwellers successfully raise their young. Enjoy!