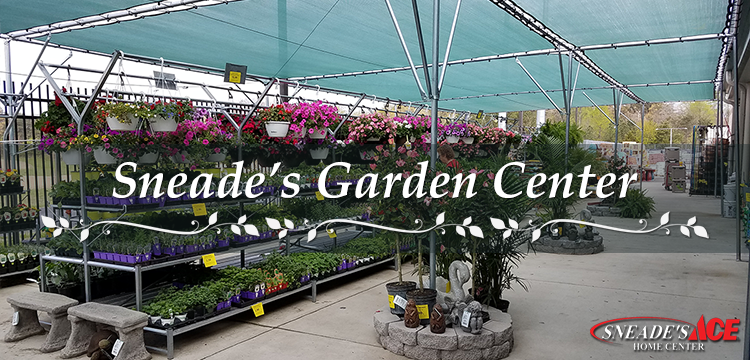 Sneade's Garden Center
Both Sneade's Ace Home Centers are Blooming with weekly shipments of Southern Maryland's most beautiful flowers and heartiest vegetables.
Our Lusby Garden Center is quite expansive and fully stocked with outdoor furniture, annuals, perennials, vegetables, shrubs, colorful flower pots, gnomes, fountains, trellis, large flower planters, statues and more.
In Owings we have expanded our Garden Center and will be offering the areas best hanging baskets, vibrant flowers and healthy vegetables.
Sneade's Ace Home Centers are the place for all of your lawn and gardening needs. Have a question? Ask one of our on-site Garden Experts for tips on what plants to purchase, where to plant them and how to care for them?
Fall Arrivals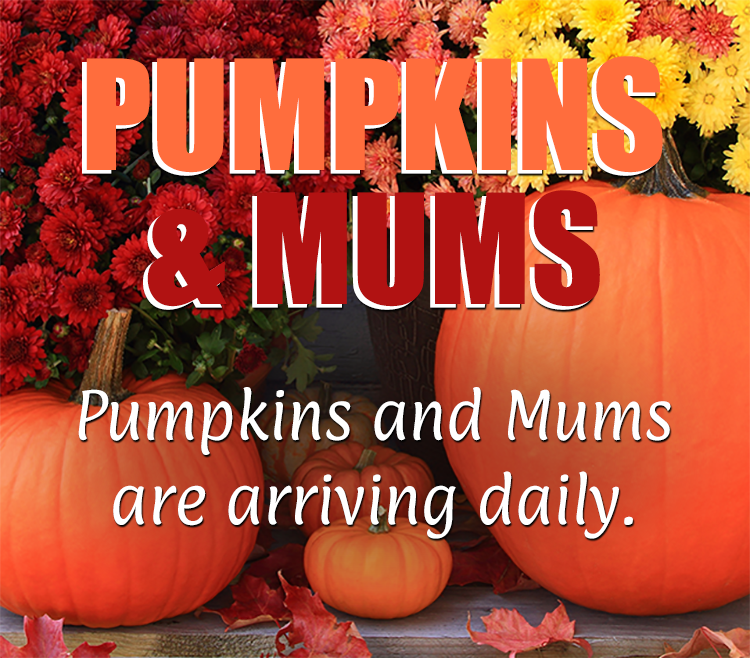 Pumpkins are arriving daily along side the most beautifully colored mums.